Bathroom Remodeling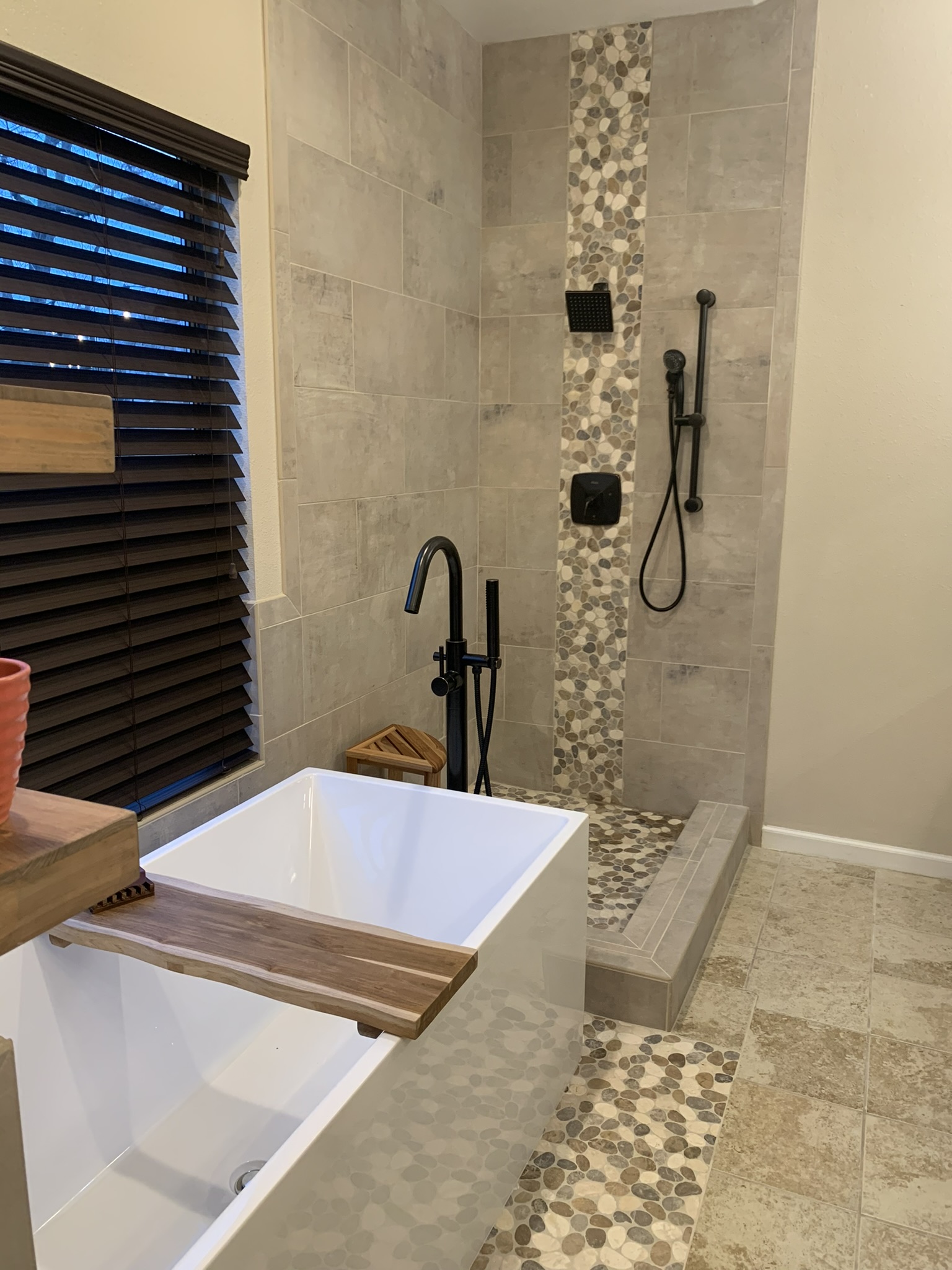 It's time to relax! Let us make your bathroom a place of retreat.
Italish Remodeling & Custom Cabinetry designs and builds custom bathroom projects based on your vision.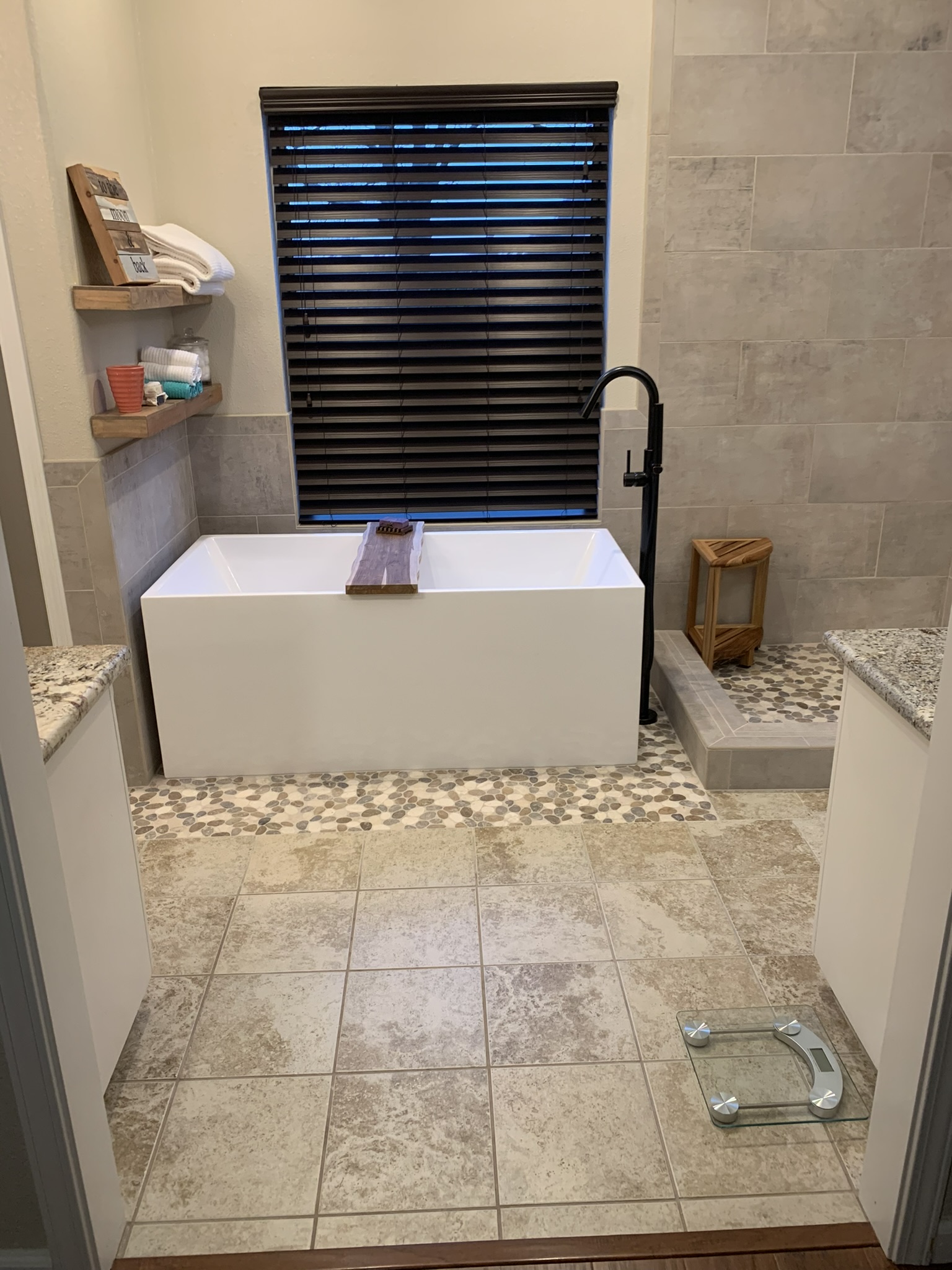 Increase Your Home's Value & Fix Existing Problems
Remodeling Magazine estimates that U.S. homeowners will get an average of 71 cents back from every dollar they spend on remodeling or updating their bathrooms & since potential buyers place great importance on a remodeled bathroom, those homes tend to sell more quickly than houses with an older, outdated bathroom.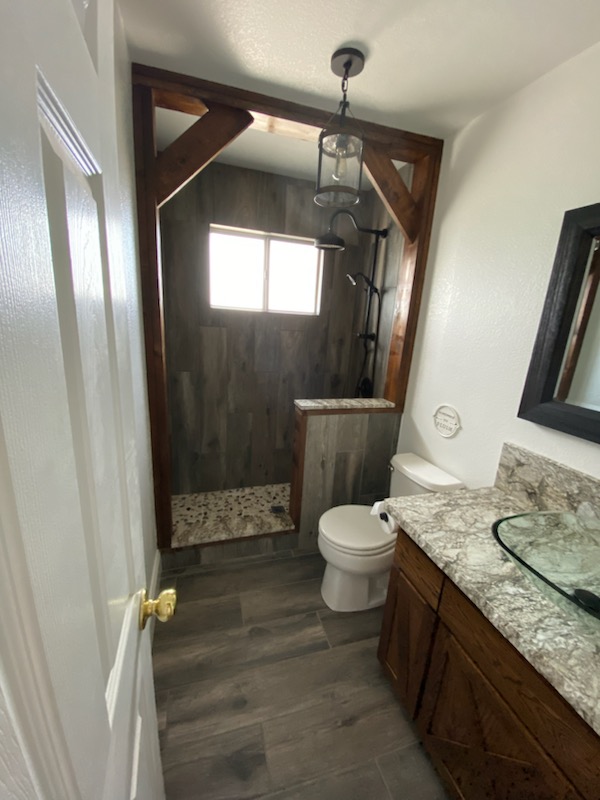 Bathroom Remodeling In Fresno & Surrounding Areas
 Nothing can be more relaxing or soothing than some quality time spent in your custom-built shower or bathtub. Choosing a bath remodel is as simple as trying something fresh and new. Let us save you time and money on complicated do-it-yourself projects. 
Why Choose Italish Remodeling & Custom Cabinetry?
When you choose Italish Remodeling & Custom Cabinetry, you're choosing quality workmanship and superior customer service.
With over 30 years of combined experience, we have gathered a winning team providing a flawless remodel
Every time. We create custom designs and remodeling for all of our clients.
We collaborate with you to bring your visions to life. We also work closely with an experienced interior designer if you need assistance decorating!
The best remodelers maintain elite relationships to satisfy their clients desires. While your new home is under construction, Brian Werner of Omni Fund offers unique financing to meet the desire of custom additions builders won't finance. Call Brian Werner of Omni Fund at Mobile
(559-790-7275
Office
(559 326-7060
Fax
(800) 218-5408
or email Brian at
[email protected]
for new construction options to cover the additions you desire.

Interior Design
Services Available




Don't take our word for it, check out what our clients have to say.
Steve H


Property Remodel
Steve H
Needed a complete remodel of my rental property after I evicted my tenants. They handled the entire process. The job was done quick and the neighbors are all complimenting me. Thank you ITALISH.
Rob P


Kitchen Remodeling
Rob P
Italish made my kitchen from the 90s look like a brand new beautiful kitchen. All new cabinets, countertops and appliances. All done on schedule as well! Very fair price and great guys to work with.
Alan Y


Kitchen Remodeling Cabinets
Alan Y
Do beautiful full remodels - Some of the best custom cabinets out there.
Angie W


Countertops
Angie W
Needed new countertops for my mom and after looking around we decided to go with Italish Remodeling and we are so glad we did. They did exactly what my mom wanted and the price was very reasonable.
Request A Free Quote Today!